All-in-one solution
Renogy ONE Core is a comprehensive solution that combines energy monitoring, RV leveling, and smart automation features in one convenient package. This makes it easy for you to manage your RV systems without the need for multiple devices.
24/7 Energy Monitoring
Renogy ONE Core offers 24/7 energy monitoring through Bluetooth (BLE & Mesh) and RS485 connectivity. This allows you to keep track of your energy usage and identify areas where you can reduce consumption.
Worldwide Remote Monitoring
With the DC Home App and Renogy ONE Portal, you can remotely monitor your RV systems from anywhere in the world. This feature allows for greater flexibility and convenience when it comes to managing your RV systems.
RV Leveling Assistant
Renogy ONE Core comes with an RV leveling assistant that makes it easy to level your RV without the need for manual adjustments. This feature saves time and effort, making it easier for you to set up camp and get on with your adventures.
Smart Automation
Renogy ONE Core is compatible with a range of smart accessories that allow for automations of your off-grid life. This feature offers greater convenience and peace of mind, as you can set up automated scenes to make your life easier.
Excellent Design and Installation
Renogy ONE Core features an excellent design that is both functional and aesthetically pleasing. This ensures that it not only works well but also looks great in any RV.Renogy ONE Core is designed for easy installation, allowing you to set up your RV systems quickly and easily without the need for professional installation.
System Update (OTA)
Renogy ONE Core is continuously updated with new features and improvements through OTA updates. This ensures that you always have access to the latest and greatest features to make your RV experiences even better.
-5.12kWh ultra-high capacity.
-Self-heating for safer charging in low temperatures.
-62 BMS protections for all-round safety.
-Vibration-resistant with aluminum casing.
-6000 cycles ensure lasting performance.
Time to meet the latest Renogy REGO 12V 400A Lithium Iron Phosphate Battery, 5.12kWh massive capacity able for expansion, providing more power than ever before. Manufactured with top-grade cells, the battery provides an exceptional lifespan of more than 3800 cycles. Extruded aluminum housing offers distinctive combinations of mechanical properties, higher strength, lower density, and better heat conductivity. The lids that use die casting technology have a much higher tolerance for extreme temperatures and better electrical properties and are more durable and stable compared to plastic parts.
Advanced battery management system (BMS) provides unprecedented over 60 types of full protections in the market, ensures ultra-reliability and safety, and leads smart batteries to the next era. With built-in intelligent self-heating, keep the stable charging performance of the battery in cold environments effortlessly. Upgrade your off-grid adventures with this powerful and smart battery.
Power Anything with Ultra-High Capacity
Up to 8 batteries can be connected in parallel, offering a total capacity of up to 40KWh.
Intellgent Self-Heating Function
Optimal performance in both low and high temperatures. Discharge Temperature-4-131F.
Save Over 30% Installation
Footprint and cut 6 Cables
Replace four 12V 100A batteries with one REGO 12V 400A, unlocking 5.12kWh of storage, saving 30% on installation space, and eliminating 6 cables. Streamlined, powerful, efficient.
Advanced cells for maximum battery life
Lighter weight, larger capacity battery cells provide less internal resistance and improved charge balance.
New Generation Smart BMS
Innovative smart BMS ensures absolute reliability and safety of the battery.
Monitor Your Rego With APP
Bluetooth equipped for easy and convenient monitoring from your smart phone.
IP65 Waterproof Design
Applicable to More Scenarios,such as yacht, marine and outdoor, etc.
ADVANCED CELL DESIGN PROVIDES SUPERIOR POWER DENSITY
Lighter weight, larger capacity battery cells provide less internal resistance and improved charge balance Other Lithium Battery.
The Renogy Difference
Going solar is not that complicated. Renogy is here to help you build your system faster so you can roam further.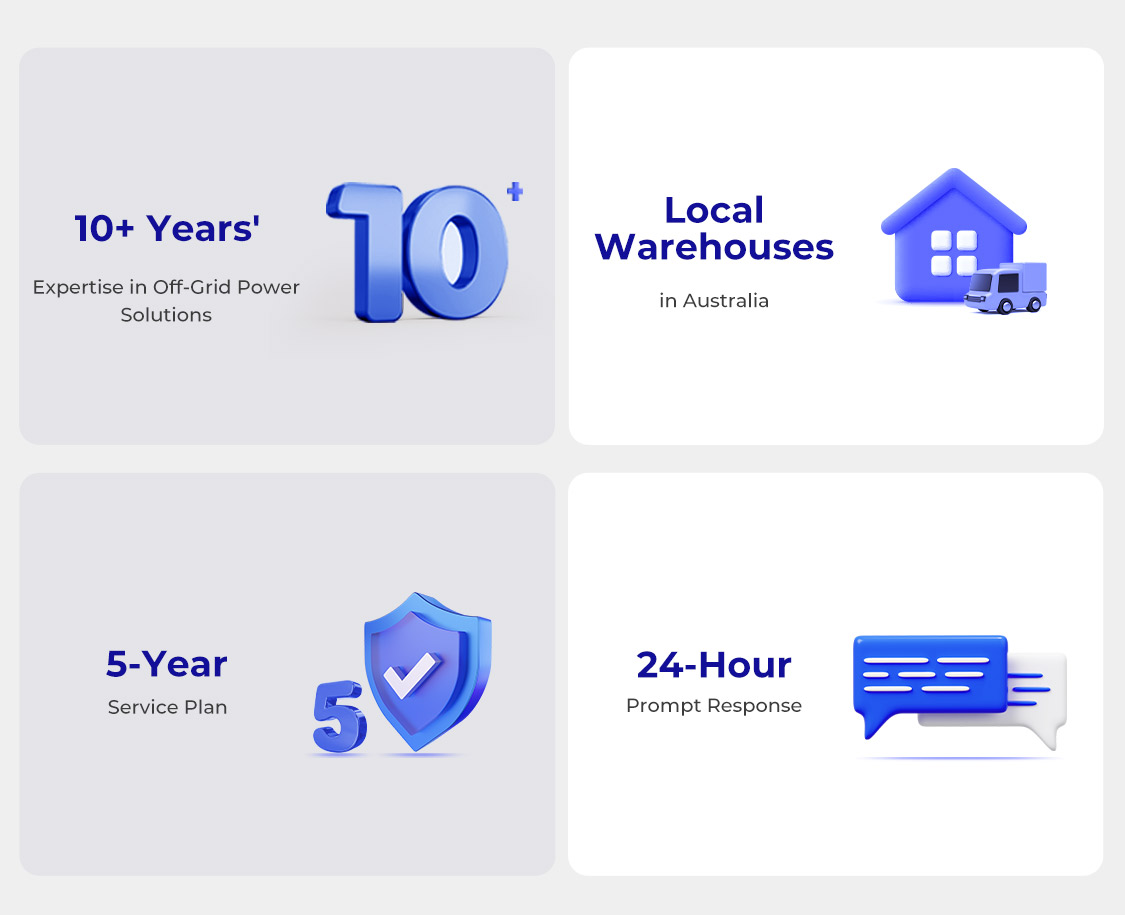 What's in the Box
Going solar is not that complicated. Renogy is here to help you build your system faster so you can roam further.
Power Anything with Ultra-High Capacity
Effortless installation
Step 1
Complete a hole using a 55mm diameter punch and get all components of the device stand.
Step 2
With an embedded horizontal bubble, it's easy to achieve the horizontality of the device and avoid repeated leveling.
Step 3
Rotate, click clack, it's done.
Renogy ONE M1 vs Renogy ONE Core
Connect with Renogy customers.
Go to Power Plus Community
Still have questions?
Ask our specialist
Package Includes
NOTE:
If you have any questions regarding this product, please call us at 1 (909) 287-7111 or

submit a ticket

for troubleshooting assistance.
More questions about your off-grid power system? Learn more from

Renogy Learning Center

!
Renogy ONE Core

1 x

Quick Guide

1x

Power Cable

5m

Mounting Screw

M3.5 x14mm x5
REGO 12V 400AH LITHIUM IRON PHOSPHATE BATTERY

Electrical Specifications
Temperature Parameters
Battery Type: Lithium Iron Phosphate
Rated Capacity: 400Ah
Standard Operation Temperature
Recommended: 59~86 ℉ / 15~30℃
Nominal Voltage
12.8 V
Storage Temperature
Less Than 1 Week: -22°F~140°F (-30°C~60°C) Less Than 6 Months: -4°F~113°F (-20°C~45°C)
Voltage Range
10-14.8V
Charge Temperature
32~131℉ / 0~55℃
Cycle Life(0.5C/1C, 25℃)
3800 Cycles at 80% DOD
Discharge Temperature
-4~131℉ / -20~55℃
Charging Parameters
Mechanical Specifications
Charge Voltage
14.4 V
Dimension (L x W x H)
18.0 x 13.0 x 10.5 inch (457 x 329 x 267.2 mm)
Maximum Continuous Charge Current
300A
Weight
112.4 lbs. (51 kg)
Discharging Parameters
Protection Ratee
IP65
Maximum Continuous Discharging Current
350A
Housing Material
Die Cast Aluminum/Extruded Aluminum
Discharge Cut-off Voltage
10V
Certifications
Warranty
MSDS, UN38.3, FCC
YES
5-year material Warranty
COMMUNICATION
ACCESSORIES
Built-in Bluetooth
YES
Bolts
NO
Communication Port
NO
Activation Switch
NO
1. 1.Does it come with Anderson cable? What is the size of the Anderson connector?
Rego batteries come with an Anderson cable. And the connector is Gray Anderson 350 connector (with dust cover).
2.How can I activate or put the battery into shelf mode?
The battery is shipped in shelf mode. The battery can be activated by pressing and holding the battery button for 1 second, and the battery can be put into shelf mode by pressing and holding the battery button for 3 seconds.
3.How long will the battery last?
Our battery is capable of 3800 cycles of perfect charge and discharge. If you live a completely off-grid life, calculated at the rate of a full charge and discharge per day, you will be able to use it for more than 10 years.
4.Can you recommend a solar charge controller for this battery?
When purchasing a solar charge controller, you must confirm that the controller is compatible with the lithium-iron phosphate battery. The Renogy Adventurer, Rover, Wanderer, and Rego charge controllers are all fully compatible with our lithium-iron phosphate batteries. We recommend that you use the Rego controller for a perfect fit of communication and wiring.
5.Can this battery be combined with a 12V lead acid battery bank?
No, you can't. All the batteries you connect together should be the same capacity (Ah), the same voltage (V), and most importantly, the same battery type (LFP). And it would be better if they come from the same brand.
6.Can I connect multiple batteries in series to build a 24V, 36V, or 48V system?
No, you can't. These Renogy lithium batteries do NOT support connecting in series. They are made ONLY for connecting in parallel using identical batteries with the same type (lithium), same capacity (Ah), same voltage (V), and same brand (Renogy).
More questions about your off-grid power system? Learn more from

Renogy Learning Center

!
Reviews
Hide Reviews
Just as expected
Just as expected
Mint condition! What a deal!! Thank you
Mint condition! What a deal!! Thank you
Would buy from again
Would buy from again
Quick shipping. Nice product.
Quick shipping. Nice product.
A+, THANK YOU!!!
A+, THANK YOU!!!
Fast delivery. Have not had a chance to use yet
Fast delivery. Have not had a chance to use yet
Fast delivery, excellent product, highly recommended
Fast delivery, excellent product, highly recommended