Description
The RMS-DCDC is a high precision meter designed for DC-DC MPPT Series onboard battery chargers. Engineered for an aesthetically clean and professional look once mounted, this meter can be flush-mounted and features a backlit LCD. Utilize the 4-key input to navigate through the LCD for system information, configure charging parameters, as well as identify any error codes. The RMS-DCDC is the perfect companion, offering operator feedback on your 2-battery system and keeping you up to date with important system information.
If you have any questions regarding this product, please submit a case!
Key Features
• Dual Battery Monitoring
Stay informed about your house and auxiliary battery's charging status and easily monitor the solar system's overall health.
• Adjustable Parameters
Program your charger settings, volts, and amps directly through the monitoring screen.
• Plug and Play
Simply connect an RJ45 directly to your DC-DC and let the screen take care of the rest.
• Accurate Readings
Precise tracking and monitoring ensure the latest real-time solar and alternator charging information.
Compatible Models: RBC50D1S RBC30D1S
Package Includes
Monitoring Screen for DC-DC MPPT Battery Charger Series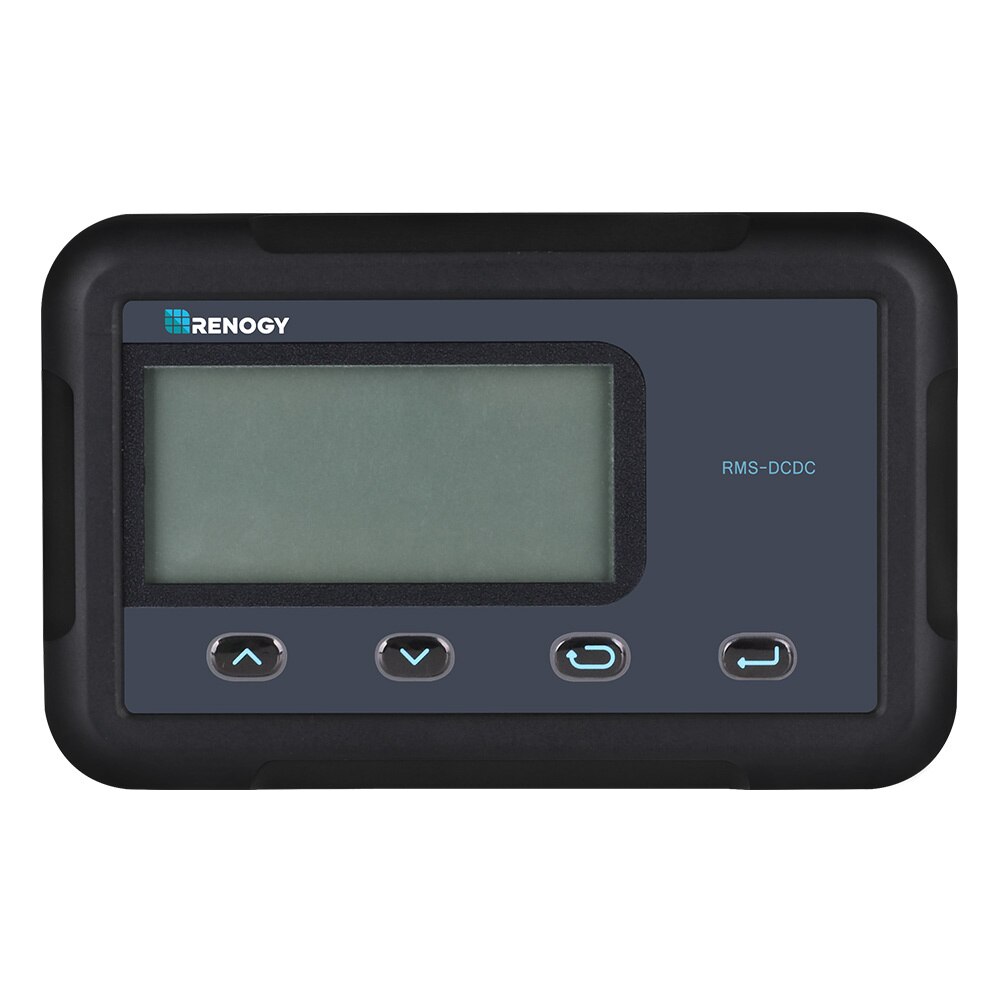 1 x
| Electrical Specifications | Mechanical Specifications |
| --- | --- |
| Supply Voltage: 5VDC | Communication Port: RJ45 (RS485 Protocol) |
| Supply Current: 30mA | Display: Backlit LCD |
| Power Consumption: <1W | User Interface: 4 Front Menu Buttons |
| Operating Temperature Range: -4°F~113°F / -20°C~45°C | Mounting System: Wall Mount |
| Voltage Accuracy: ±0.1V | Dimension: 2.76 x 4.33 x 1.25 inch / 70 x 110 x 31.8 mm |
| Current Accuracy: ±0.1A | Weight: 0.14 lbs / 62 g |
| | Wire Length: 16.4ft / 5m |
Warranty Information
| | |
| --- | --- |
| Accessories | 1-year material warranty |