Description
Renogy 21W Foldable Solar Panel Charger is your new best friend when you're far from home. Just unfold the device and expose the solar panel under the sunshine!
Ultra-thin lightweight design(470.6g) and water-resistant and durable exterior, ideal for long treks.
With the new iSolar technology, this compact solar powered USB charger can automatically detect the device to deliver powerful and stable current to achieve maximum power. Dual USB charging ports allow two devices to recharge at the same time.
If you have any questions regarding this product, please email onlinestoreau@renogy.com.
Key Features
Constructed with 21 watts High efficiency Sunpower solar panel, the power conversion rate increases up to 22%-25%, providing enough power to charge 2 devices at same time.
Water-Resistant and Incredibly Durable:
Water-resistant treatment and rugged high-wear fabric canvas provide you with worry-free in any outdoor environments and activities, including water sports, thunder storm, high humidity weather.
Dual-USB Smart Charging Technology:
The build-in smart ISolar technology, which identifies your device, and maximizes its charging speed while protecting your devices from over charging and overloading.
The charging current of USB ports (up to 2A max 5V DC per port or 4A max overall) is monitored and automatically adjusted according to the sunlight level.
Compact size( 15x30x2 cm folded or 46x30x1 cm unfold, 470.6g) and 4 eyeholes enable easy attachment to backpacks, trees, or tents, ideal for long treks.
Contents In the Box: Renogy 21W Fold-able Solar Panel Charger without build-in battery, USB Cable, User Manual
Package Includes
Renogy E.Flex 21W Solar Panel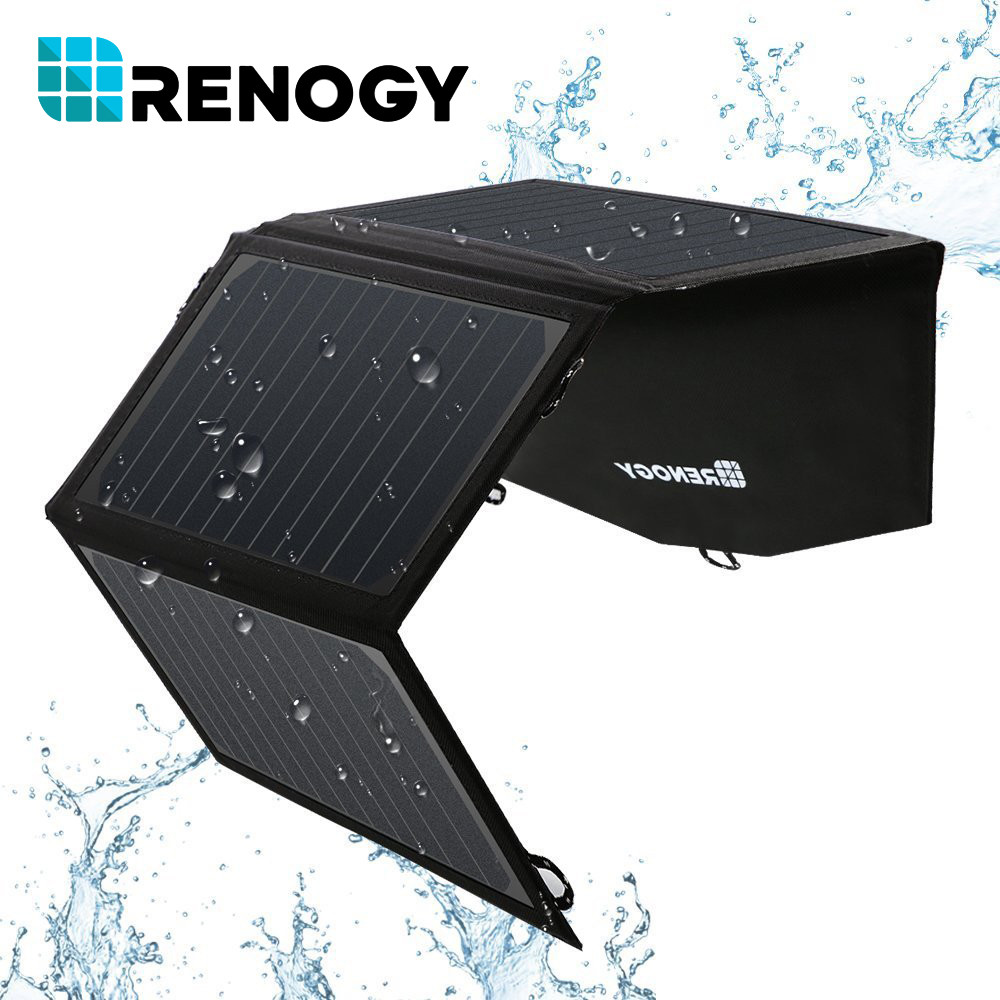 1 x